Back to another week at the EditMe Challenge :>)
My previous weeks have been full of soccer games and photos.
Lots of them!
High School Guys
High School Girls Senior Night
College Men at Huntington University
...and even sneaked in some fun time photographing friends (see
Norah!
)
The photo to edit this week comes from Rebecca Curtis,
a wife and homeschool mom
who loves capturing life's little moments and expressions.
Here's my edit entry:
How gorgeous are her eyes!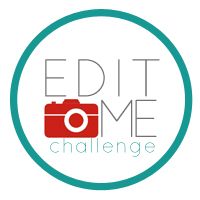 Cropped in tighter, and slightly rotated.
Beginning sharpening.
Selective surface blur on skin.
Cloned out jacket applique and swapped out shirt color, to keep all focus on those awesome eyes.
Slight sponging on lips and eyes.
Dodge and burn to bring out eye detail and collar detail.
Selective surface blur on background.
Overlay.
Inverted highpass filter brushed on skin.
Resized and sharpened for web.
Here's the original photo:
Thanks for dropping by!
I'm going outside to enjoy the crisp autumn weather and colors...