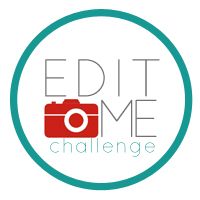 She has some magnificent blossom photos you need to see...
perfectly aglow in the "golden hour".
She's posting tips on how to capture that moment,
so go see her blog!
This is her SOOC photo for us to edit. Love the starkness, the sky, and definitely the curve.
Here's my edit...
What I like:
The vibrant, sherbet-like colors of the "sunset"
The wispy "movement" in the photo with that gorgeous curve and the flight of the added kite.
The stark graphic nature of the tree
The added tree's shadow
How I did it, working in Photoshop CS4
As usual, I always start with a simple sharpening - slight quality loss is always there from importing.
Curves, working on dramatic sky, masking where needed
Lowered the brightness
Levels adjustment, masking where needed
Vibrance adjustment
Hue/Saturation adjustment. At this point, it is very dark, and the colors aren't yet correct
Put in a lighting effect in sky, to simulate the sun; shines through clouds, around tree, onto beach
Made tree shadow. Selected the tree, copied, rotated, then stretched it a bit by pulling handles, then reduced opacity
Put some brightness back in the sky to illuminate clouds
Dodged highlights, and burned the tree and shadow to increase contrast.
Blurred the background, to blend the colors
Another brightness/contrast adjustment
Used the channel mixer to change into the "sunset" colors
More dodge and burning
Added a kite... from a sunset photo I took on vacation, which worked so well with the naturally backlit kite tails. They already glowed!
Small crop
Add a slight vignette, and resized and sharpened for web using free

mcp actions
Thanks, Alicia, for providing a fun edit!